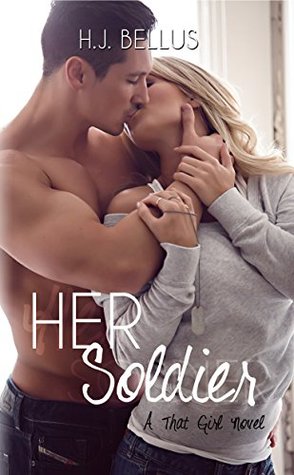 ebook borrowed via Kindle Unlimited
Release Date: March 10th 2015
Publisher: Limitless Publishing LLC
Description:
Sergeant Jeremiah Abbner died in the line of duty serving his country. Or at least that's what the newspapers said...
The US Government handed him a new identity, and strict orders not to make contact with anyone from his past. As far as society was concerned Sergeant Jeremiah Abbner was dead, and buried six feet under.
Not having contact with his ex-wife would be easy. She was a manipulator and a cheater.
Not seeing his daughter on the other hand would devastate him...
Beau Morgan, aka Jeremiah, settles down in a town far away from everything he's ever known. Coping with the trauma he's experienced and discovering a new life Beau finds himself the most aggressive he's ever been. His blood simmers with rage while his fists are thirsty to let it all out .
In the middle of his own living hell he never expected to run into an old familiar face. And to top it off, one who recognized him as Jeremiah.
He's vowed never to love again, but as circumstances land him in the arms of a woman, Jenni Lee, this time he may not have a choice, as she rarely takes no for an answer.
Can Beau Morgan control his temper long enough to settle into his new life? Or will resentment taint him forever?
My Opinion
This was my favourite of the series. For me it combined the emotional pasts and romance the best. For me book one was more about the trauma, book 2 focused in the romance, and in this one the balance was just right.
Once again from this publisher it was the final book that caught my eye. After seeing that it could be read as a standalone I was tempted just to read it. However, I'm glad I didn't. These books are definitely better read in order as you get a better sense of who the characters are and what their relationships are like. There is also more background information if you read them all since Beau appears in book 1.
Overall I liked these characters the best. I really engaged with the and felt like I experienced their relationship. Their emotions were believable and although it was quick, I fell in love with the characters. Beau was a great, tortured hero. He was a good guy who bad things happened to and Jenni worked well with his temper. Her carefree attitude had me smiling at times.
Once again though I do feel the author only scratched the surface of the emotions. Although I felt more connected to these characters and they did tug on my heartstrings I still believed there was more to give. As well as this whilst the ending wasn't unsatisfying I wish it had been resolved completely. Things always seem a little rushed at the ending of these books and if I'm honest I don't want a novella to sum everything up. I want to get to the end of a book and have that closure and not having that disappoints me a little. Don't get me wrong, I want to read the novella out of curiosity but I don't see why it's needed and couldn't be incorporated into each book.
Anyway, in general this was my favourite in the series. I could engage with it, I liked the characters, and I want more.