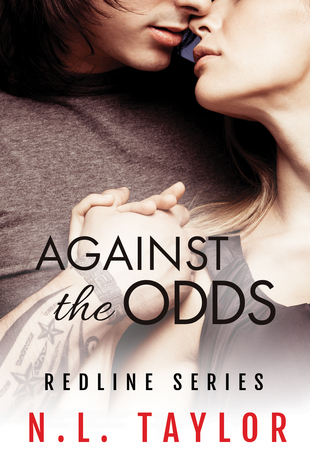 eARC received via NetGalley in exchange for an honest review
Release Date: August 7th 2018
Description:
Nikki Elliot is running out of time. After a season and a half of struggling to rebuild her racing career thanks to a near-fatal accident, she is faced with the ugly truth: it's going to take a miracle for her to make her lifelong dream of racing in Formula 1 a reality. The trouble is, Nikki doesn't believe in miracles. When Fate sends her help in the form of a quiet, sexy mechanic, Nikki realizes that miracles do happen: the ones you hope for and the ones you least expect. But just as things look like they're falling into place, Nikki discovers that miracles come at a steep price.
Luck has never been on Jake Masercotti's side. That is until a chance encounter reunites him with his angel—the woman who unknowingly saved his life years earlier. And now that he's found her, he'll do whatever it takes to repay her for that gift, even it means risking his life--or worse, his heart--in the process.
Brought together by tragedy years before, and reunited under dangerous circumstances, will Jake and Nikki find love and happiness, even when a danger they never see coming reaches the-redline?
My Opinion
It seem forever ago I started this book. When I requested it, the racing element caught my attention. I was slightly sceptical about the female lead being the driver based on how tough racing is to get into as a woman, especially F1, but I was intrigued to see what the author did with it.
In the end, Against the Odds has split my opinion. On one hand, I liked the idea and the overall plot. There was a bit of sport, danger, suspense, and romance all tied up in this story and it did hold my interest as I wanted to know how things played out. Nevertheless, it wasn't perfect. Personally, I thought this book needed to be condensed more. Although wanting to know what happened next kept me reading, I frequently found myself wishing the pace would increase and I did skim. At times it felt like I was reading a lot of unnecessary details or filler scenes which slowed the pace. Part 3 was definitely the best and showed the full potential, but I almost didn't make it to the part with all of the action. I will be honest and say I did consider giving up because of the slow pace, since it hindered the flow and the intensity of the relationships.
Overall though, it was an interesting read. It wasn't exactly what I was expecting, but not in a bad way. I do think it needs cutting down, but it did pick up towards the end. It had a little of everything.