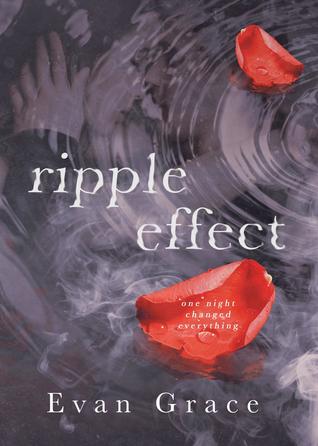 eARC received via a tour company in exchange for an honest review
Release Date: April 24th 2017
Publisher: Self-published
Description:
Ripley Brown had the kind of love that would last a lifetime.
Until the night it died a tragic death, leaving her reeling and obliterating her ability to trust another man with her heart.
Brock James grew up in a home filled with violence and hate.
He vowed never to be like his father, until the night he became even worse than the man. The night he destroyed everything.
Now, Brock is out of the military. He returns home, not expecting to see Ripley. He hasn't laid eyes on her since that fateful night, but even after six years, he knows exactly what he wants.
It's time for Brock to face the demons of his past. The same demons that have been haunting Ripley all this time.
Brock is determined to win Ripley back, but can she open her heart back up to the man who broke it?
And even if she does - will Brock be able to forgive himself for hurting the only person who ever mattered?
My Opinion
I'm by no means new to this author's work. Having read almost every release by her, I had to have this one as soon as I saw the cover. Then add in the second chance and military element and I couldn't resist. Nevertheless, it's safe to say this is probably my favourite Evan Grave book to date.
Ripple Effect was a book I couldn't put down until I finished it. I read the entire thing in one sitting and I want to read more. I loved the characters and the story--just everything about it.
Although sometimes things felt a little quick, Brock and Rippley were characters I rooted for. I wanted them to find their way back to each other and overcome all of the twists. Even six years later their feeling and chemistry was there. Their story sucked me in and I could easily read another book about them.
Overall, I'd definitely recommend this book. It's my favourite by this author so far and I can't wait to see what she comes up with next.