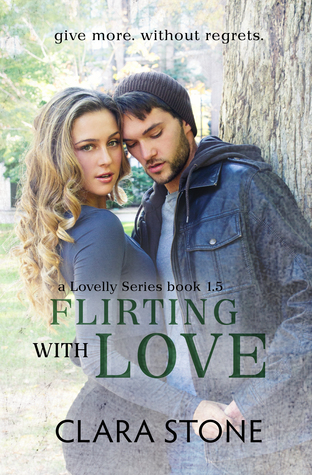 ebook downloaded for free via Amazon.
Release Date: March 6th 2015
Publisher: Self-published
Description:
Hudson and Blake Lovelly lead a charmed life—successful careers, loving family, beautiful home. Now, on the eve of their daughter's birth, they're counting their blessings. Life wasn't always so generous . . .
Fifteen years ago, seventeen-year-old Blake Voss walked into Cranbrook Preparatory High to participate in the school year's most-prestigious debate competition. She never expected to fall for the pretentious, golden-haired boy on the opposing debate team, and he never expected to be ensnared by the quick-witted prankster with a heart of gold.
Their mutual love for joking pretense soon leads them to pull their biggest prank yet--pretending to be in love. But when danger threatens, Hudson can't conceal his growing affection. He'll do anything to be with Blake, even if it means risking his heart to protect her.
They didn't plan for their friendship to grow into a love story. But sometimes, all it takes is a little Hope.
This powerful companion to Forever Kinda Love tells the history of Hudson and Blake's relationship. Laced with haunting emotion and beautiful sentiment, this is a tale about overcoming even the darkest moments, reminding us all to love more.
Give more.
Without regrets.
*This book is a standalone within a series
My Opinion
I'm really struggling over what to make of this book. On one hand it held my attention, and on the other I feel like something was missing. I can't make my mind up about whether it was an okay read or a good one.
Set in two time periods, Flirting With Love flips between the past and present. The present chapters follow Blake having a baby, while the past detail her and Hudson's relationship beginning.
To be completely honest, I'm not sure what the point of mixing the chapters up was. I think this is my biggest cause of indecision with this book. I kept waiting for something to happen in the present and it never really did. To me it seemed like all the present chapters could have been joined together into one epilogue.
As for the past, it was okay, but I felt like it needed more. The backstories weren't strong enough for my tastes. They needed a little more description to fully flesh them out. I don't know ... I liked the relationship, I just wanted a little more.
Overall, I have no idea what to make of this book. It's definitely not a bad read though so if the blurb interests you consider giving it a go.