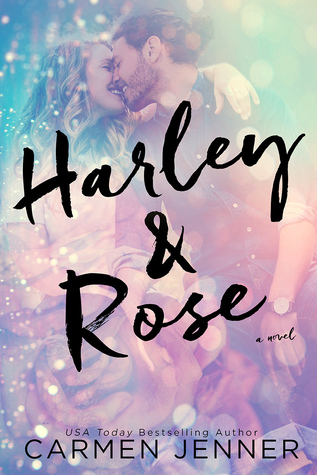 eARC received via a our company in exchange for an honest review
Release Date: October 18th 2016
Publisher: Self-published
Description:
Ever since she was a little girl, thirty-year-old Rose dreamed of the day Harley would carry her across the threshold on their honeymoon. So what if this isn't her actual wedding day, and that she's only here because Harley was left at the altar just a few hours earlier?
Trading San Francisco for paradise and swapping her bridesmaid's bouquet for a Blue Hawaii, Rose hopes she can finally escape the friend zone.
Once upon a time they had been more than friends, but life got in the way. She's spent every day since wishing Harley would get a clue.
She's always been his best friend.
He's always been hers.
She's in love with him.
He's … not in love with her.
He's … marrying someone else.
He's … hiding something.
He's … well—it's complicated.
My Opinion
I don't like this author right now. Like seriously ... she broke me with Toward The Sound of Chaos earlier this year, but that was nothing compared to Harley & Rose. Worst of all, I wasn't even expecting it for this book. So yeah ... she's my not my favourite person in the world right now.
Like I said, this book broke me. I won't go into a details so as not to spoil this read for you, but it took me on a journey filled with plenty of emotions. It had its ups and downs, and it broke my heart. I didn't expect the story to follow the path it did and that made it all the worse because I couldn't prepare and I couldn't protect myself.
Honestly, right now this book hit a little too close to home. It moved me to tears, which is an achievement of its own since only 4 books have done that in the past. I couldn't stop reading and it was a beautifully written story.
This is only the second book I've read by this author, but it won't be the last--even if she writes soul destroying stories that leave me in pieces.
If you haven't read anything by this author you need to check this book out. If you have heard of her, you'll definitely want to read this. Toward The Sound of Chaos is still my favourite, but this is a great read.