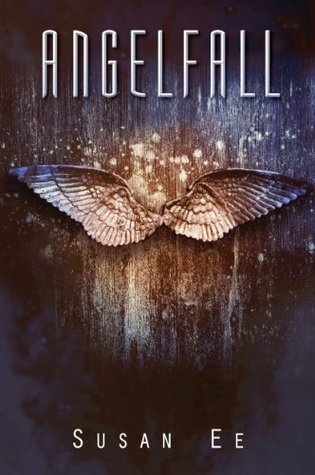 ebook received via NetGalley in exchange for an honest review
Release Date: August 2012
Publisher: Amazon Skyscape
Description:
It's been six weeks since the angels of the apocalypse destroyed the world as we know it. Only pockets of humanity remain.
Savage street gangs rule the day while fear and superstition rule the night.
When angels fly away with a helpless girl, her seventeen-year-old sister Penryn will do anything to get her back...
My Opinion
This book has been on my tbr pile for ages but I've never got round to buying it. Therefore when I saw it up on NetGalley I thought it the perfect time to get into the series.
Sadly though, this book just isn't holding my attention. It got off to a rocky start and since then I've been struggling with it. I've made it to 60% but I'm skimming more than I'm reading now so I'm going to mark it as DNF. For some reason the story just isn't engaging me--and I know I'm in the minority here. There's not enough happening. It has it's moments where it picks up, but there's not enough for me. Maybe it's because I'm swaying more toward romance than paranormal at this minute, but I think it's more suited to a younger audience really. I may return to it at some point but for now I need to move on as I should have finished a book this length within a day, not spend a week and only reach 60%.