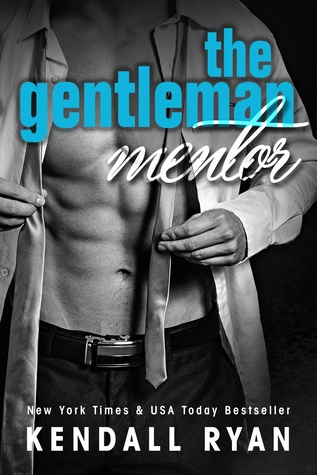 ebook purchased by myself.
Release Date: May 5th 2015
Description:
He calls himself the Gentleman Mentor.
Just reading his ad makes me feel more alive than I have in years.
He promises to teach me the art of seduction … and show me the most sinfully erotic pleasures. He's going to help me become the kind of confident, sexy woman men can't ignore.
Six lessons … with the most gorgeous man … who happens to be a Dom.
The only problem … now that I've experienced his brand of delectable domination will anyone else ever compare?
She's a client. That's all.
Or it should be.
But with every lesson, she's becoming more.
The secrets I'm hiding behind the image of the Gentleman Mentor make telling her the truth—and having anything real—impossible.
I'm training her for another man, and that fact guts me every time I think of it.
I know she's not mine … but part of me won't accept that.
Am I willing to risk it all to keep her?
THE GENTLEMAN MENTOR is a full-length standalone novel.
My Opinion
Wow ... That was hot.
I first saw this book when it was on tour. Unfortunately I wasn't able to get a review copy, yet it stayed in my mind so I finally purchased it without realising it was only released that day. It's safe to say I wasn't disappointed.
This book had me hooked from page one. It was hot, steamy, and impossible to tear myself away from. Hale was a great character. I loved his control and dominance, but I also liked how his thoughts and emotions changed throughout the book. There was plenty of chemistry between him and Brielle right from the offset and it only got more intense.
Overall I enjoyed this book. I finished it in one sitting and can't wait for more. It's the first book I've read by this author and definitely won't be the last. I'd highly recommend it.