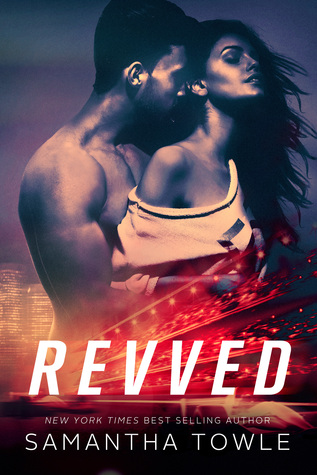 Paperback purchased by myself
Release Date: March 17th 2015
Publisher: Self-published
Description:
Race car mechanic Andressa "Andi" Amaro has one rule—no dating drivers. With a good reason behind the rule, she has no plans on breaking it.
Carrick Ryan is the bad boy of Formula One. With a face and body that melts panties on sight, and an Irish lilt that leaves women on their knees, begging for more. He races hard and parties harder. The youngest driver to ever sign with F1, he's still at the top of his game five years later, breaking hearts on and off the tracks.
When Andi is offered her dream job working in the glamorous world of F1, she leaves her home in Brazil, positive she can handle working for Carrick. But she's not prepared for the off-the-chart sparks that fly the moment they meet.
Now, Andi has a crush on the one man she can't have, and her resolve is about to be put to the test, because Carrick has decided he wants Andi, and he plans on testing her to the very limit…
My Opinion
When I bought this I didn't realise I'd already ready and enjoyed some of this author's previous work. Instead I purchased it based on the sample and Formula 1 premise seeing as I'm a fan of the sport. It's needless to say I was pleasantly surprised when I found out I'd read Trouble late last year so knew what I was in for with this author.
I enjoyed Revved more than I did Troubled. It's one of those books I kept telling myself I'd only read another chapter of and then go on to read half the book, especially once it got going. I had a hard time putting it down and enjoyed the overall story. I've never read anything about drivers before so it was unique in that sense and it was a nice change from all of the MMA or cop books I've been reading lately.
As for the characters I liked Andi, especially at the start. I liked her feisty attitude and did think there was chemistry between her and Carrick. I did think she gave it up a bit too easily, but I still enjoyed it. Carrick on the other hand was the typical player. He was hot, demanding, and knew what he wanted. He was also a bit of an asshole at times but you still love him. I would have liked more detail on his past and how it affected him emotionally as I thought that came kind of out of the blue, but for the most part I liked him and the changing relationship between the two. I believed in Andi's emotions and reasons for doing what she did.
The only other thing I have to say about the story was I was slightly disappointed by the lack of racing. The chapters move around the different races on the calendar but we never got much detail. I know that's because this was a romance essentially, but I felt it could have been added slightly more as it's not common right now for me. Also, there were small things that didn't feel realistic with the racing. I doubt you'd notice them if you're not a fan of the sport, but they did bug me slightly as it's not something that would happen.
Overall though this is the second book I've read by this author an I've enjoyed both. For the most part this was an easy, laid back read I could enjoy over two days and I'd recommend it.