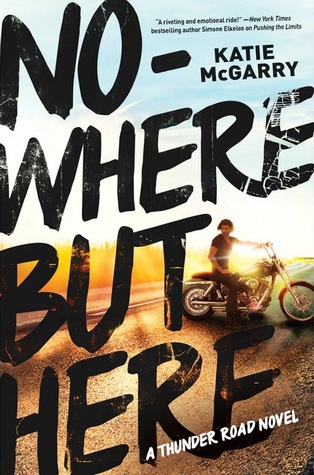 eARC received via NetGalley in exchange for an honest review
Release Date: may 26th 2015
Publisher: Mira Ink (Harlequin UK)
Description:
Seventeen-year-old Emily likes her life the way it is: doting parents, good friends, good school in a safe neighborhood. Sure, she's curious about her biological father—the one who chose life in a motorcycle club, the Reign of Terror, over being a parent—but that doesn't mean she wants to be a part of his world. But when a reluctant visit turns to an extended summer vacation among relatives she never knew she had, one thing becomes clear: nothing is what it seems. Not the club, not her secret-keeping father and not Oz, a guy with suck-me-in blue eyes who can help her understand them both.
Oz wants one thing: to join the Reign of Terror. They're the good guys. They protect people. They're…family. And while Emily—the gorgeous and sheltered daughter of the club's most respected member—is in town, he's gonna prove it to her. So when her father asks him to keep her safe from a rival club with a score to settle, Oz knows it's his shot at his dream. What he doesn't count on is that Emily just might turn that dream upside down.
No one wants them to be together. But sometimes the right person is the one you least expect, and the road you fear the most is the one that leads you home.
My Opinion
I'm a big fan of Katie McGarry and therefore I couldn't wait to read this. It has been on my kindle since March and it's been so hard to not pick it up because the release date was so far away. Anyway, finally I couldn't wait any longer.
I will admit that this book didn't really engaged me right from the offset like her other series. Nowhere But Here took awhile for me to get into and begin to enjoy. I found the start quite slow and not a lot happened. For me, only when things started to develop with Oz did the book pick up and the usual style from this author begin to shine through. By the 50% mark I couldn't stop reading and the ending had me up until 2 a.m. because I needed to know how everything concluded.
There not much I can say about the plot without giving anything away. McGarry has a lot of hidden secrets and lies that remain that way right up until the end and I wouldn't want to spoil anything for anyone. What I will say is that I didn't guess the secrets--in fact I never tried to. There seemed to be so many that even when you feel you're getting close to the truth there's another layer of lies added on top of it so I gave up guessing.
With regard to characters I liked Oz and Olivia the most. Olivia made me smile a few times and I liked her strength. Similarly, I believed in Oz's character and felt for what he went through. Although I didn't like him from the offset, he grew on me. However, I'm still not sure about Emily. There were moments I liked her and then there were moments she annoyed me. I didn't feel there was a gradual growth in her, but I liked her curiosity.
Overall, it hasn't beaten my love of this author's previous series, but it was still a good read. It gets better as the book goes on and more is revealed, and I'd definitely recommend it.