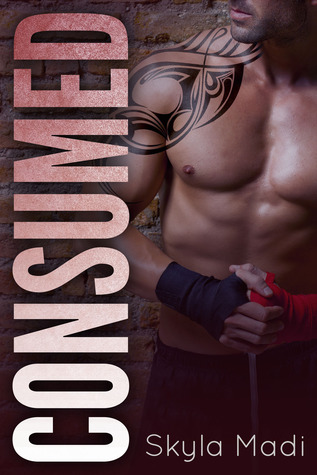 Paperback purchased by myself.
Release Date: September 11th 2013
Publisher: Limitless Publishing
Description:
Olivia James has never been one to walk on the wild side, at least not until she meets Seth Marc—a cocky, sexy fighter at her father's gym. He's infuriating, nauseatingly addictive and she just can't seem to shake him. He's only been in town a short while and his name is already on everyone's lips. He's the kind of guy moms' warn their daughters about—the kind that leaves a trail of shattered hearts behind him and he has Olivia in his sights.
Olivia has never met anyone as confusing as Seth and his hot and cold attitude constantly sends her reeling. She's never wanted anyone's touch so badly in her life, but having recently come out of a long term relationship diving into another is something she'd prefer to avoid.
Determined for his touch, but not to let him under her skin, Olivia embarks on the most thrilling ride of her life.
My Opinion

I couldn't put this down! I have been waiting for months to get this as I kept asking for it as a present and I'm so glad it didn't disappoint. In fact, I've gone ahead and bought the next 2 as soon as I finished this one. I think it's one of my favourite MMA books this year.

I didn't really know what to expect going into this series, just that I have a thing for MMA fighters right now. Seth is no exception. This book was hot, intriguing, brilliantly paced, and hard to put down. There was a great mixture of romance and fighting and I think the author did a great job of keeping a good balance throughout the entire novel. There wasn't one moment I felt dragged and I wish I had the next one on hand already.

The characters are just as great as the story. They make you love them and I really liked the connection between Olivia and Seth--after all who doesn't love a bad boy?

Seth did have a softer side too though and it makes you adore him all the more.

Overall I'm eagerly awaiting the next book to arrive at my door. This book exceeded my expectations and it's definitely up there in my favourite MMA books of the year.