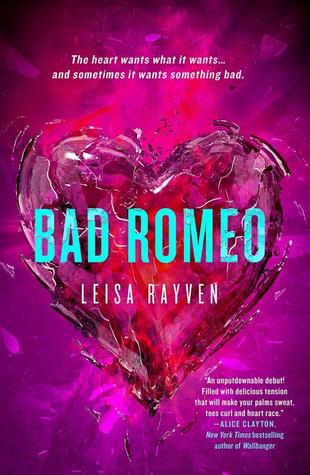 eARC received via NetGalley in exchange for an honest review
Release Date: December 23rd 2014
Publisher: Pan Macmillan
Description:
When Cassie Taylor met Ethan Holt at acting school, sparks flew. She was the good girl actress. He was the bad boy about campus. But one fated casting choice for Romeo and Juliet changed it all. Like the characters they were playing, Cassie and Ethan's romance seemed destined. Until he broke her heart and betrayed her trust. Now the A-list heartthrob is back in her life and turning her world around. One touch at a time.
Cast as romantic leads once again, they're forced to confront raw memories of the heartbreaking lows and pulse-pounding highs of their secret college affair. But they'll also discover that people who rub each other the wrong way often make the best sparks.
My Opinion
I was curious to read this book when I first saw it because 1) the cover attracted me to the book and 2) I love acting so I was intrigued by the theatre setting of the book. Needless to say that I was excited to start reading this when I got approved to read a copy and whilst I had a few issues, for the most part it was a good read.
The main thing I liked in the book was the acting and theatre. I felt it was a believable representation and that the characters knew what they were doing. I did assume there would be more Romeo and Juliet as that play ends pretty quickly, but I like the development after. Overall I enjoyed the slow build in Ethan and Cassie's romance. The tension was good for the most part and there were quite a few humourous moments that arose from these situations. This book did have me smiling quite often, which was great.
Similarly I also liked the divide in stories between the past a present. It was nice to actually read what had happened between them in the beginning, however this is also the cause of one of my issues. I felt that the stories were unbalanced in length and split in the wrong places. Sometimes it was hard to figure out which year I was reading about, and it also stopped the flow of the part I was reading. Sometimes I was really getting involved in the section I was reading and then it switched. It also meant that there is a lot of detail left out from both stories as it was like the author was trying to tell 2 books in one. I liked both stories, just not together.
Moreover, the major scenes I wanted told or explained --like why the hell did Ethan leave!!--were left out completely. I could see my percentage on my kindle getting higher and higher and I knew I wasn't going to get a satisfying ending. In fact, what I got was one of the worst endings I've read this year. It didn't even feel like a proper cliffhanger. It was like the author just stopped writing. I'm assuming there will a sequel, and I'll more than likely read it, but the ending in this was atrocious. I was intending to give this book 4 stars until I got to it.
Overall, this book has some good chemistry and tension. I like the overall idea and themes, the characters were good and easy to connect with, but the issues that were there were irritating and quite big. I wouldn't discourage people reading it as it was an enjoyable read for 80% of the book, just be warned about the ending.