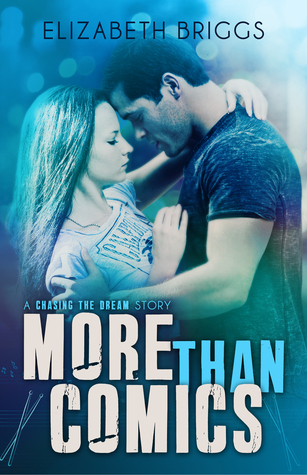 ebook received via NetGalley in exchange for an honest review
Release Date: February 25th 2015
Description:
They're friends online - but can they be more in real life?
Writer Tara McFadden has been friends with artist and drummer Hector Fernandez for years, long before his band became famous on reality TV – yet they've never met in person. They finally have a chance to connect offline when they're both sent to Comic-Con to promote the graphic novel they collaborated on.
Hector's secretly been in love with Tara for as long as he can remember, and once they meet, she sees him in a new light. All the years of longing lead to an incredible night of passion after one of his concerts, but neither is sure if their online relationship can translate into a real life romance – or if this will ruin their friendship forever.
Over four crazy days at Comic-Con, Hector and Tara must decide if they want a future together. But when their story seems to be over, it's up to Hector's entire band to make sure he and Tara get their happy ending.
My Opinion
Having read and enjoyed the first two books in this series I was excited to read More Than Comics. I didn't really know what to expect in terms of the story line, but once again it was an enjoyable read.
What surprised me most with this book was that it did make me feel. I connected with both Hector and Tara well, and could sympathise and love them. I did care about what happened and they made me smile and feel sad during certain scenes in the book.
Similarly, I liked the dual POV. It worked well in this book and I think the author did a good job of writing for the male POV. Although Hector was sensitive and more emotionally involved than I would have expected, I thought he was cute and adorable.
The romance in this book was sweet. There were frustrating moments and maybe slightly too much sex for me, but in general it was easy to get lost in.
The only negative for me was the ending. It all stopped so suddenly and I was expecting a lot more book from where the percentage on my Kindle was. It didn't give me that closure or satisfied feeling even if there is a small happy ending.
Overall though it was a good follow up. More Than Comics was an enjoyable read that was short and sweet.