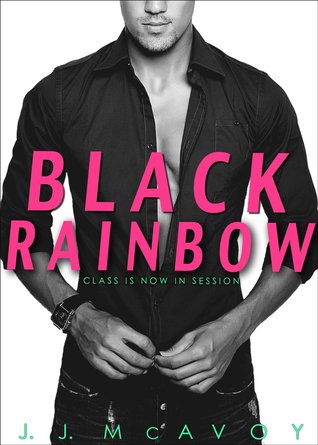 eARC received via NetGalley in exchange for an honest review
Release Date: May 15th 2015
Publisher: NYLA
Description:
After an erotic one-week fling with a musician she meets in a bar, Thea Cunning never expects to see Levi Black again. Then Monday morning comes around, and she discovers that her former lover is not only her professor, but he's also one of the top criminal lawyers in the state of Massachusetts.
With everyone in class vying to be one of the twelve disciples—a group of twelve students that Professor Black takes under his wing—tensions run high. Thea considers dropping his class, given their passionate week together and their undeniable chemistry. After all, there are other (less infuriatingly sexy) law professors on campus.
But to accomplish her goal and get her father out of prison, Thea knows she needs to learn under the best of the best—and that's Levi Black.
But can she learn under the best, without being under the best?
My Opinion
This was an enjoyable read overall. I will admit that I skimmed over and dismissed it to begin with when I first saw it up on NetGalley, but I came back to it, and I'm glad I did in the end.
This book had me hooked the whole way through. I enjoyed the relationship and how it developed. It was fun to watch Levi mess with Thea in class and also how the bond between them grew. I'm not sure the past chapters were all that necessary as although they give the full back story, having sex for a week wasn't a hard concept to grasp. They did become a bit repetitive and were probably my least favourite part of this story.
Thankfully though they do come to an end quickly and the story remains in the present day. I liked the dual POV and thought it worked well with the book. I did prefer Levi's sections, which is unusual, but I thought he was the stronger character.
As for the story I did like it overall. I thought there was a spark between the characters and that side of things was written well. However the law side of things didactic development for me. Things moved way too quickly with little detail in the first few cases and the ending for me was rushed. I know the cases weren't the main focus to begin with but the one in the end was and I just felt the resolve was too easy and over too fast.
Overall though this was an enjoyable read. It did keep me hooked, it was hot, and I engaged with the characters well.