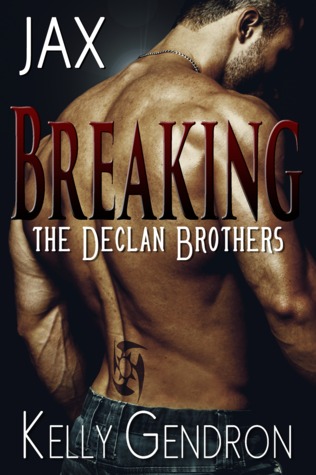 ebook received via NetGalley in exchange for an honest review
Release Date: March 2015
Description:
"Some boys can get rough, some don't always listen when you tell them to stop, and some boys, they're just monsters. You gotta be careful who you play with…" ~ Jax Declan
I'm a tease, always have been. In my teens, Jax Declan tried to warn me about staying away from the bad boys. The only boy I ever wanted was Jax. But, no matter how much I tried to play with him, he rejected me.
I haven't seen Jax Declan in years. A couple friends and I are going back to the Bayou for the summer. A little older now, and a bit wiser, I've decided that I'm going to find my teenage crush and I'm going to break him. This summer Jax Declan will play with me.
But the closer I get and the more I learn about the reserved, discreet, and sexy Jax Declan. Well, I'm starting to think that Jax Declan might just be one of those bad boys he tried to warn me about all those years ago.
My Opinion
It was the teasers I'd seen on Goodreads that convinced me to take a chance on this book. I haven't heard or read anything by this author before, yet they intrigued me.
In general this was a quick, hot read. It took me just under two hours to finish and held my attention well. I like second chance romances, or book about old friends reconnecting so I fell in love with this story instantly.
Jax was an interesting character. I liked his dominance and control. I also liked the way he teased Emmie and turned the tables on her. He was hot and swoon worthy.
I'm still on the fence about Emmie. She wasn't very likeable to me because of her attitude. She acted like a tease and even admitted to being one. It's okay for a bit but she just didn't connect with me completely. I preferred her around Jax rather than her friends.
My only real complaint was that at times the writing could have been clearer. I found myself re-reading pages to figure out who was speaking in the conversations. It wasn't always obvious who said what, which led things to be a bit confusing.
Overall though this was an enjoyable read. The ending was mean as I want to know what happened to Slate so I'll definitely be reading more.