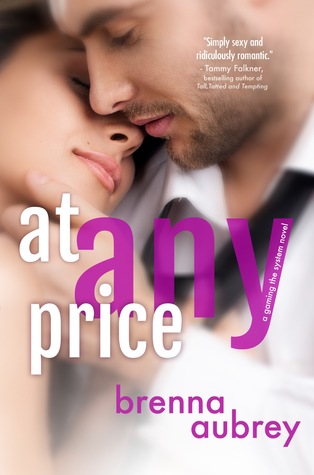 ebook received via NetGalley in exchange for an honest review
Release Date: December 9th 2013
Description:
Achievement Unlocked: Geek Virgin
When Mia Strong, proud geek-girl and popular gaming blogger, auctions off her virginity online, she knows she'll make waves. But what she will not be making is a love connection. Her rules are set in stone: One night. No further contact.
It's a desperate step, but it's the only way she can go to medical school and pay her mother's mounting hospital bills.
Difficulty Level: Millionaire CEO
Adam Drake, the enigmatic auction winner, is a software prodigy who made his first million at seventeen. Now, in his mid-twenties, he's sexy, driven and--as CEO of his own gaming company--he's used to making the rules. Before Mia knows what's happening, he's found the loophole in the rules of her auction. Every stipulation she's made to protect her heart gets tossed by the wayside.
She can't tell if he's playing her...or if he's playing for keeps.
My Opinion
These types of books are always the ones I find hardest to review. Whilst At Any Price was enjoyable, it didn't draw any strong emotions from me and therefore I find it hard to write a review as I'm not overly passionate about it with love or hate.
I'm not really sure what I made of the whole virginity being auctioned off theme. I didn't really understand Emilia's motives for it or her reasoning. To me it didn't seem to be much different to the point she was trying to go against. In general really I didn't understand Emilia. I never fully connected with her. I felt she was a very cold and distance female lead and her constant mood swings irritated me. She had a habit of telling Adam what to do then moaning when he did it. She came across as whiny and permanently angry and I didn't feel there was enough emotional depths to the reasons behind that anger at the world.
Moreover, I found the pacing to be incredibly slow. Things were really predictable and therefore the constant back and forth between Adam and Emilia became repetitive. I figured out his secret early on so I was just waiting for everything to happen.
Saying that this book does have its good moments. I especially liked the scenes in Amsterdam and these moments did draw me in. After all, I did get to the end of this book so something must have kept me reading, right?
Overall, although it probably doesn't sound like it, this was an all right read and I wouldn't not recommend it. It takes a while to get going and slows down at the end, but there was something about it that made me continue. I'm not sure I'll pick up book two, but we'll see.