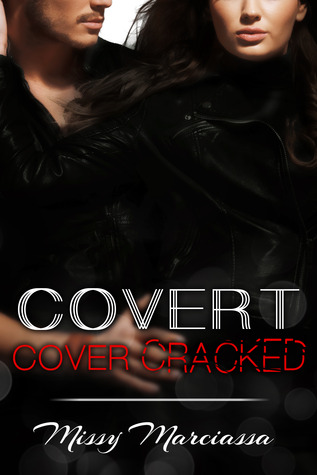 ebook received via NetGalley in exchange for an honest review
Release Date: 28th April 2014
Description:
When 23-year-old Elle can't explain why her job as an Information Scientist at the Library of Congress keeps her so busy (because she's actually a CIA operative who just became field rated), her boyfriend dumps her, so she decides to focus on her career and enjoy a fling.
Navy SEAL Reese Beckwith seems like the perfect fling material except the more he sees Elle, the more he wants to know about her, and she can't resist him. Things get complicated when Reese spots her with her CIA partner, a known womanizer. His questions for Elle get more pointed: he sees the potential for more than a fling, and once he sets an objective, failure is not an option.
Yet Elle tries to keep Reese in the "fling" category as her first major assignment heats up, becoming more personal with each development. When her personal and professional lives collide, Elle is put to the test. Does she have what it takes to be a covert operative? Will she have to choose between love and her career?
My Opinion
When I saw this book on NetGalley I didn't realise it was the third book in a series or that I had previously looked over the other two books and thought they weren't for me. In fact I had to check out the author's site after as the plot sounded so similar and I noticed the cover change. It was one thing that drew me to this book, the cover made the book look exciting and when you add into the mix spies and Navy SEALs, I was pretty much sold.
I think I'm glad that I picked up the series at book three as I found out after that this is the first book that Elle gets a happy ending. For me books must have a happy ending so it was good that this book can be read as a standalone and that I didn't feel confused at all while reading.
I thought the relationships were crafted well in this book--both those that were romantic and others that were strictly business. The romantic element developed at a nice pace and I found myself falling in love with Reese along with Elle. I was routing for him and I wanted them to spend more time together. As well as this, the business side of this book and spy element seemed legitimate and real. I liked Masons, callous manner and refusal to accept her and it made everything seem more serious.
Moreover, it made a change for me to read about spies and navy SEALs. I'm not normally a fan of purely spy based books but because of the romantic element I had to give this a go. I found it to be a good change of pace and characterisation for me. The narrative was also interesting as the two lives combined.
I will admit that I did have two problems reading this though. The first was that I did feel parts were a little repetitive. The author seemed to keep mentioning certain information (like what Elle's exs did, how it affected her, or her field status) and it became a bit annoying as I didn't need the constant reminder. At one point I did think "OK, I got it the first time, I don't need to hear it again." I also found that this made Elle slightly whiny in places and took away from her strong character that I came to like in the end.
The second problem I had was I felt there was a significant lack of tension in the action scenes. The ending was great but I felt there was so much more potential in all of the scenes before that. I felt the missions were over too quickly--or at east the dangerous side was-- and I would have liked more of a build up and action.
Overall though, Covert Cover Cracked was an enjoyable read that I breezed through. It was interesting and engaging and I'll definitely be looking out for the next two books coming soon!