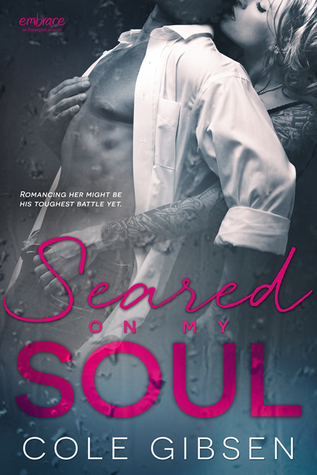 eARC received via NetGalley in exchange for an honest review
Release Date: June 27th 2016
Publisher: Entangled Publishing
Description:
She's so young, so full of life…
I couldn't let her die…
Even if she made the world's worst coffee.
Emily Garret never asked to be rescued, let alone by a walking JCrew ad whose idea of fun is probably managing his stock portfolio and watching the nightly news. Then again, she never thought she would wind upside-down in a ditch after a night having a little too much fun.
Reece Montgomery never planned on being anyone's hero, especially the foul-mouthed, bleach-blonde barista from the local coffee shop. He thinks there's more to Emily than her tattoos, and lip ring, but getting close means letting her into his past and meeting his ghosts.
And he's not sure she's ready for that battlefield.
My Opinion
This is the second book by this author I have read now. As soon as I recognised her name and the characters I needed to read it. I loved Lane and Ash's book, and even though they can both be read as standalones, I was pleased to find the author kept Ash and Lane in Seared on My Soul a little bit.
I connected with this book brilliantly, especially Emily. I didn't expect to at the start, but by the end she tugged on my heartstrings. I think she grew and I liked reading about her journey. As for Reece, I couldn't help but feel for him. With PTSD and Survivor's Guilt he's been dealt a rough hand after leaving the military. I sympathised with him greatly and I wanted Em to help him through his pain.
I think the characters worked well in this. They were opposite but also similar. They helped each other without realising it at first until they found it hard to be apart. There was also the chemistry, but it was the emotions that made this a good read for me. The connection between the characters on an emotional level was intense and well crafted.
As for the plot, it's simple and an easy read about a couple helping each other grow through their pains to rediscover themselves. It held my interest well and I couldn't put it down.
Overall, another great read by this author. I will Definitely be look out for future work.