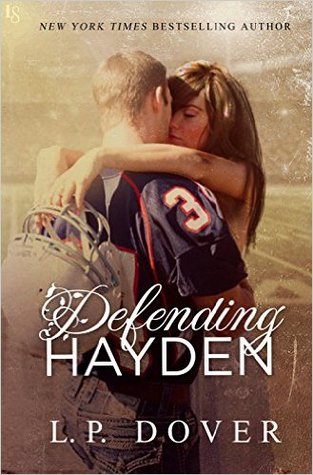 eARC received via NetGalley in exchange for an honest review
Release Date: June 28th 2016
Publisher: Loveswept
Description:
No one's tougher than Carolina Cougars linebacker Derek McLaughlin. But when a fatal car accident claims the life of his girlfriend, Derek finds himself caught in a destructive spiral of drugs, alcohol, and meaningless sex. But not even a string of one-night stands can ease the hurt. Football is all he has left. Then fate leads him back to the scene of the crash, and into the arms of a kind, gorgeous woman who sees past his façade to the man he once was . . . and can be again.
When a chance roadside encounter brings Derek into her life, veterinarian Hayden Hunter isn't fooled by his bad attitude: All bark and no bite, he's hiding a wounded heart beneath that gruff demeanor. And Hayden wants to be the one to kiss it all better. Soon they both find that a dose of passion is potent medicine. But when a hidden enemy lashes out at Hayden, Derek steps up to do what he does best: put his body on the line in the name of love.
My Opinion
I think this is the longest I've managed to put off reading an LP Dover ARC to wait until the release date was closer. Still, I couldn't wait any longer today and had to finish Defending Hayden in a matter of hours.
I don't think there's anything I can say I haven't already said about this author. She's one of my favourites and her books never fail to make a bad day better.
Defending Hayden is no exception. The easy flowing story and sweet romance kept me engaged with a smile on my face. The suspense element wasn't as strong in this book and it was quite predictable, but the romance pulled it through. Like always, LP's character are second to none and that's why I love her books so much.
Overall another great read and I can't wait for Luke and Lara's book!