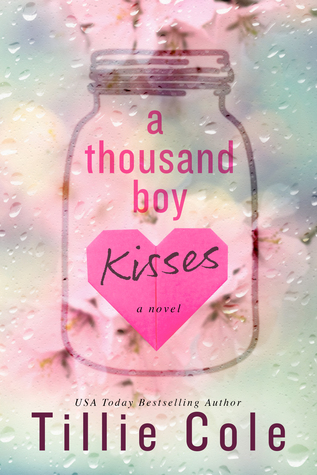 ebook purchased by myself
Release Date: March 15h 2016
Publisher: Self-published
Description:
One kiss lasts a moment.
But a thousand kisses can last a lifetime.
One boy.
One girl.
A bond that is forged in an instant and cherished for a decade.
A bond that neither time nor distance can break.
A bond that will last forever.
Or so they believe.
When seventeen-year-old Rune Kristiansen returns from his native Norway to the sleepy town of Blossom Grove, Georgia, where he befriended Poppy Litchfield as a child, he has just one thing on his mind. Why did the girl who was one half of his soul, who promised to wait faithfully for his return, cut him off without a word of explanation?
Rune's heart was broken two years ago when Poppy fell silent. When he discovers the truth, he finds that the greatest heartache is yet to come.
Standalone Young Adult Tearjerker Romance.
For ages 14 and up.
My Opinion
Recently, because of a signing I'm attending, I've heard a lot about this book. As you all know, it takes a huge amount of emotion to make me cry, but everyone said this is a book that would do it. Honestly, I didn't believe them, but they challenged me to read it as they were curious. Turns out I'm in the minority.
While A Thousand Boy Kisses was moving, there were no tears. It's a poignant story and one that tugs on the heartstrings even if it's not exactly an original concept. I won't go into any detail as this book is better read by going in blind. But one thing's for sure, I never expected the ending I got and I'm still torn between accepting it and wanting to yell and scream at the author.
Overall a moving read.