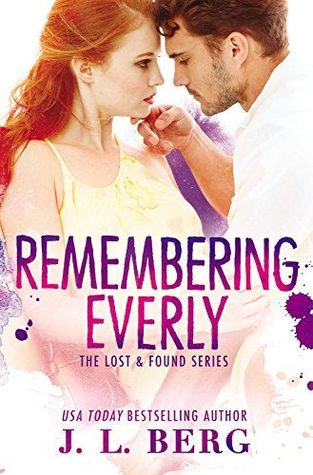 eARC received via NetGalley in exchange for an honest review
Release Date: April 5th 2016
Publisher: Grand Central
Description:
He's forgotten his past, but it hasn't forgotten him. After losing two years of his life trapped in a coma, August Kincaid will do anything to win back the love of his life. But his past threatens to destroy his second chance at happiness, it's Everly who is in danger of paying for his crimes.
My Opinion
I was on the fence about requesting this book. On one hand, I was slightly intrigued to find out how Everly and August's story ended because of the mean cliff hanger in Forgetting August. However, like you can read in my review of book one, I had issues with it and struggled. Therefore I wasn't sure this book was going to be for me. Turns out curiosity got the better of me.
Remembering Everly was more interesting and definitely hooked me better than book 1. It wasn't smooth sailing, and I did feel at times there was too much repetition or irrelevant monologuing, but it was much better than book one.
I won't say too much on the plot as these books are about the story unfolding as August regains his memory, but it was interesting, even if things were a little predictable.
Overall, I'm glad I got to see how this duet ended. The books were a bit slow for me, but I think that's because I'm a fan of dialogue-heavy writing and these books aren't that. I know plenty of people who have enjoyed these books so you might want to check them out.
Available From
---
About JL Berg
Author J.L. Berg is a California native living in the South. She is the author of the self-pubbed Ready series. When she's not writing, you can find her with her nose stuck in a romance book, in a yoga studio, or devouring anything chocolate.
Find JL Berg Online