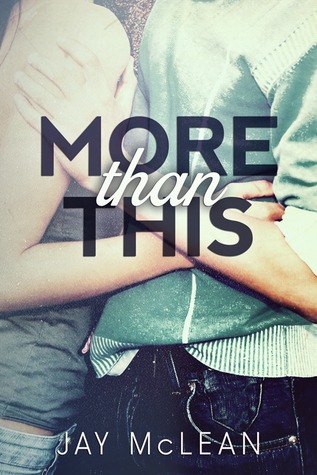 eARC received via NetGalley in exchange for an honest review
Release Date: January 15 2015 (rerelease)
Publisher: Amazon Publishing
Description:
When Mikayla imagined her prom night, she envisioned a fairy-tale evening full of romance. So when betrayal and tragedy come in quick succession, Mikayla is completely destroyed. Suddenly, everything she loved and everyone she relied on are tragically, irrevocably gone.
Jake, a handsome boy she just met, happens to witness her loss. With no one to turn to, Mikayla is forced to depend on this near stranger and his family, and he in turn is determined to take care of her. But Mikayla—thrust into adulthood with no one to guide her—is desperate to contain her grief and hide what she considers to be her weakness. Mikayla and Jake both want more, but despite their growing closeness and intense chemistry, she tries to keep her distance and protect her heart. As he does everything in his power to win her trust, Mikayla must choose between remaining alone and safe or letting love in.
My Opinion
I read this book at least a month ago, but I realised I never reviewed it. So first of all, sorry if the details are a little vague, I only have my notes to go on and I've read at least 25 books between reading and writing this.
More Than This had been on my tbr list for a while. In fact I was just about to buy it when I saw it as 'Read Now' on NetGalley. Obviously, I downloaded it straight away and couldn't wait to start reading.
Overall this book was a good story. It did take a different turn to what I was expecting, and it was quite moving and emotional. I thought the author dealt with the tough situations and themes well and Kayla surprised me with her strength. When she loses her family I expected her to go to piece--I would--but surprisingly she comes across as quite strong. She does have her weaker moments, and because it was such a contrast you can't help but feel for her.
Similarly, Jake was a strong and supportive male lead. He was less of an asshole than you find in other books--he definitely wasn't the stereotypical bad boy. Of course he has his moments too, but overall he was a solid character for Kayla to rely on and you can't help but love him.
The only thing that let this book down for me and stopped me rating it higher, was the ending. Things were paced well up until this point, but the suddenly all this new information is thrown at you and it opens up some new threads rather than closing them. It also dampened the HFN ending because you're still trying to get your head around then last minute revelations that only feature for a second with little detail.
In general though, More Than This was a good read for most part. It was engaging, had good characters, and an emotional story line. I do wish the ending had been better and less rushed, but I'll probably read the next book in this series.