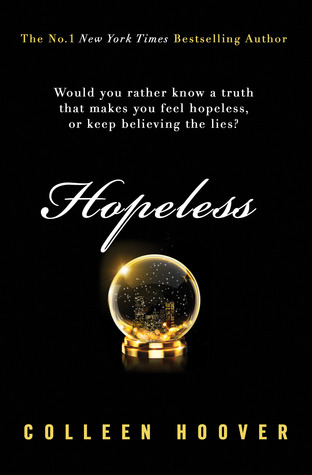 Paperback purchased by myself
Release Date: 8th October 2013
Publisher: Simon & Schuster
Description:
Sky Davis is starting sixth form having always been home-schooled, and wants to keep a low profile. But then she runs into Dean Holder - messy brown hair, smouldering blue eyes, and a temper straight out of Fight Club, someone who Sky is determined to avoid.
There is something about Holder that sparks memories of Sky's troubled past, those which she would rather stay buried. Little does she know that the mysterious Dean Holder is harbouring secrets of his own . . .
When the truth unravels, Sky must piece her life back together and learn to trust again. Only by facing the revelations together can the two of them begin to heal their emotional scars and find a way to live without boundaries.
My Opinion
Okay, wow. I think I finally get what's to love about this author and why she's so popular. The first book I read by her was Ugly Love and whilst it was an enjoyable read, I didn't get the heart wrenching emotions I've seen posted about in hundreds of reviews. I thought maybe I'm just very unsympathetic, or that the book was hyped up. However, having read Hopeless, I can see why Colleen Hoover breaks so many hearts.
This book was different to what I was expecting. It had plenty of twists and it just kept spinning itself into a darker web. I never would have guessed the linking factors between everyone or what had happened to Sky. I did figure out what her dad had done, but other than that this book just kept shocking me. Things became more twisted but the emotions conveyed were brilliant. I felt for Sky every step of the way and Holder was a solid presence.
Similarly the relationship between the two was great. I thought it was balanced with everything else well and the problems reflected throughout the entire thing. It felt natural and realistic.
Overall even though I'm really late in getting to read this book, I'm glad I finally have. I can now see what everyone's been raving about and I can't wait to download the next one!