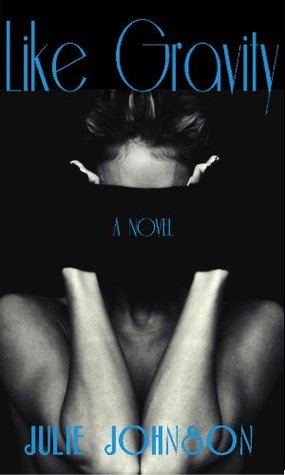 Paperback purchased by myself
Release Date: August 26th 2013
Description:
Twenty year-old Brooklyn "Bee" Turner is no stranger to grief. After witnessing her mother's brutal murder at age six, Brooklyn is guarded, damaged, and – by all accounts – a bitch. And that's just the way she likes it, if it means keeping everyone at arm's length.
When she stumbles, quite literally, into Finn Chambers – campus ladies' man and the lead singer of a local band —she's unprepared for his persistence in befriending her, and for the dangerous attraction she begins to feel for him.
Because with Finn, she knows it would be more than just sex.
More than just friendship.
And maybe even more than just love.
When a sinister presence from her past reemerges, Brooklyn will be pushed to her breaking point. For the first time in fifteen years, she will confront both her grief and her memories, as she plays a deadly game of cat-and-mouse with an unforeseen enemy.
Because sometimes, the demons we must confront aren't only on the inside...



My Opinion

This book started off really well. It had me hooked and the first 50 to 70 pages flew by without me realising it. You start off with Brooklyn witnessing the murder of her mother, setting the backdrop for the majority of the book well. It was intense and I thought this book was going to be right up my street.

Sadly though, that is where most of my good points end. For the rest of the book, I felt the story was unnecessarily dragged out and predictable. I was rolling my eyes on numerous occasions, and skimming hoping to get to the 2 'big' reveals that were just obvious. I won't go into too much detail as I don't want to spoil anything in case you give this book a try, but for the most part I was bored because I was waiting for things to happen. I didn't really care about the section I was reading because I just wanted to get to the part I knew was coming (I had to wait until the end!)

Anyway, as well as that I found it hard to connect with the characters. Finn was okay but I felt there wasn't really enough to him. He was just a bit flat for a leading male. Similarly, Bree kind of irritated me. I didn't really sympathise with her and I couldn't bring myself to care. I don't know what it was about her, I just didn't grow to like her.

Moreover, the ending was way to rushed. I finally got to read the parts I wanted to and then suddenly the book was over. I think a lot of the middle could have been cut and the end extended. The pacing was just off.

Overall, the story has potential, but as it stands at the moment this book was only okay. I did find it a struggle to get through and it was really predictable.