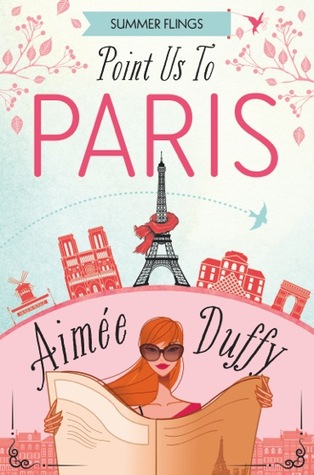 eARC received from the author in exchange for an honest review
Release Date: August 14th 2014
Publisher: Harper Impulse
Description:
Part 3 of Summer Flings – a fun, flirty and laugh out loud rom com series of short stories.
Ciara would rather be anywhere else in the world than Paris. All the gooey eyed couples and handholding are making her miserable.
But Elle doesn't have time for moping – not when she's got the three of them on the guest list of an exclusive club. So Ciara tries her best to enjoy the free champagne, the loft party looking over the Seine and a little harmless sexting – until they realize they've stumbled into a nightmare none of them were prepared for.
The ideal summer treat for those relaxing days soaking up the sun!
My Opinion
So I told myself I'd wait a few more days to get to this, but I couldn't. And in all honesty, I doubt I'll be able to wait that long to read the next book, especially with the way this one ended!
As the third instalment, this book had a little more danger and less of the fling. It was a good change of pace and plot, keeping the series interesting as the girls find themselves in even worse situations. I also like how Ciara developed a little with the help of Zack--yay Zack's still here! I'm not sure I understand her reasoning for keeping people at army's length as the backstory hasn't been filled in totally, but I'm sure everything will be revealed in due course.
So far I'm really enjoying this series and you'll probably hear from me with a review of book four in a couple of days, if not tomorrow!