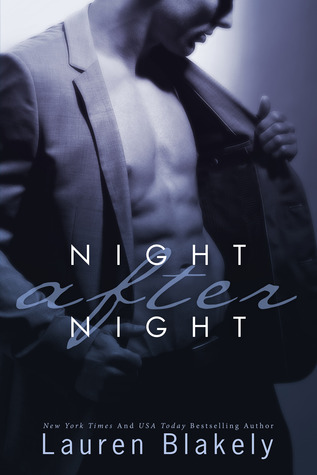 ebook received via NetGalley in exchange for an honest review
Release Date: April 16th 2014
Description:
Their world was sex, love, and lies.
He intoxicated her. Commanded. Consumed.
With a dirty mind and a mouth to match, Clay Nichols is everything Julia never knew she wanted and exactly what she cannot have. He walked into her life one night and unlocked pleasure in her that she never knew was possible. Possessing her body, captivating her every thought. Which makes him way too dangerous for Julia to risk her heart, given that she has a price tag on her head. She ran after one mind-blowing week with him, but now he's back, and determined to make her his own.
No matter the cost.
She was a sexy drug to him. Fiery, unforgettable, and never enough, Julia is an enigma, and Clay isn't willing to let her go without a fight. But she's got dark secrets of her own that threaten to destroy any chance of happiness. She's a wanted woman - the stakes are high, her every move is watched, and yet the lure between them can't be denied. Can two people burned by love trust again when desire and passion are met by danger at every turn?
Please note: This book is intended for 18+ due to dirty talk, light bondage, and lots of sexy scenes.
My Opinion
Firstly, this isn't my usual genre but I'm starting to read more in it. I'm also going to keep this review short as it's not a long read.
I really enjoyed the prequel novella and liked that I had the character's background before reading the first book. It was hot and kept me engaged the whole way through. It also made me like the characters instantly.
After that, I had to continue reading straight away even though I didn't plan to. I will admit the start confused me slightly but it soon tied up with how the novella ended. Similarly, just like the prequel, the heat level remained high and there was some background information and secrets. I would have liked more development on this side of the book as there was a lot of sex and I like a bit more depth but that's what you get in this genre. Likewise, I felt it came in to play a bit too late as the ending is a cliffhanger. I honestly wasn't a fan of the ending as because it's a short read I felt it could have been continued into one book rather than two. For me it left a good read on a bad note that frustrated me as things were starting to get interesting.
Overall though, this was a good read. If there is only one more book in the series I may check it out as I'd like to know how the characters' stories develop.