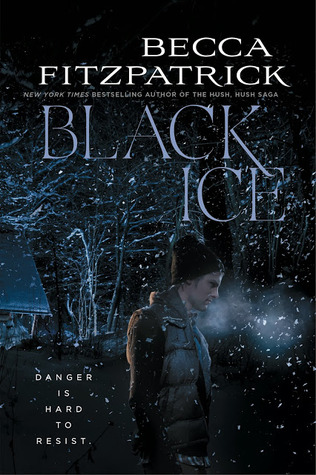 eARC received via NetGalley in exchange for an honest review
Release Date: October 7th 2014
Publisher: Simon & Schuster
Description:
Sometimes danger is hard to see... until it's too late.
Britt Pfeiffer has trained to backpack the Teton Range, but she isn't prepared when her ex-boyfriend, who still haunts her every thought, wants to join her. Before Britt can explore her feelings for Calvin, an unexpected blizzard forces her to seek shelter in a remote cabin, accepting the hospitality of its two very handsome occupants—but these men are fugitives, and they take her hostage.
In exchange for her life, Britt agrees to guide the men off the mountain. As they set off, Britt knows she must stay alive long enough for Calvin to find her. The task is made even more complicated when Britt finds chilling evidence of a series of murders that have taken place there... and in uncovering this, she may become the killer's next target.
But nothing is as it seems in the mountains, and everyone is keeping secrets, including Mason, one of her kidnappers. His kindness is confusing Britt. Is he an enemy? Or an ally?
My Opinion
I wasn't sure what I was going to get with with book as it sounded so different from the other books I've read by this author. I enjoyed the Hush Hush saga though so I was excited to see how the author handled the genre change and what her writing was like when not using paranormal beings. I really did squeal when this came up on NetGalley as 'UK requests preferred' as it almost never happens with popular books/authors like this--or at least I don't see them.
Anyway, despite a few issues that I'll get to in a minute, I thoroughly enjoyed Black Ice and Becca's writing.
When reading Black Ice, there was no point at which I thought it was dragging. The plot kept me engaged the whole way through and kept me turning pages quickly. I will admit that I had to stop reading once it got dark, as although it isn't scary, my mind likes to play tricks on me and kidnapping isn't the safest subject to go to sleep on. I thought that the characters were great and I liked how they were all individually strong, yet had their flaws. The guys definitely had a clear sense of their own personality and motives for doing what they did and this came across well. I also liked how Britt reacted when things got bad. At the start I thought she would fall apart like most of her family would have expected, but she really came into her own and you can't help but admire her for her strength. As well as this, I liked that Becca didn't make her continually strong; she did break down and nearly give up and this felt realistic, making her human.
Similarly, I liked the whole backdrop. Usually when I read books set in snowy scenes, they are winter romances so it was a nice change to read a darker, thriller. It added another level of danger as not only were the girls at risk from other characters, but the weather could easily kill them too. The survival skills felt believable and I'm glad it wasn't over done.
There were only two issues I really had with Black Ice. The first was the small romance that develops. I didn't get it. I know he wasn't the bad guy really, but if someone kidnapped me, dragged me through a snow-covered forest, aided in killing someone etc. then I don't think the first thought on my mind would be kissing him. Normally I'm all for romance, but here I think it detracted from the overall effect of the book and wasn't needed. It made the ending a bit cheesy for me.
The second thing was that I did find it a bit predictable. It was kind of obvious who the killer was and although I enjoyed watching everything play out, I would have liked for it to be concealed a little better so I didn't connect the dots so early.
However, overall I enjoyed Black Ice more than I thought I would. It was a nice change from the usual books I've read and it's definitely different from Hush Hush in more ways than one. If you like thrillers, darker books, or fast-paced reads you may want to check this book out.