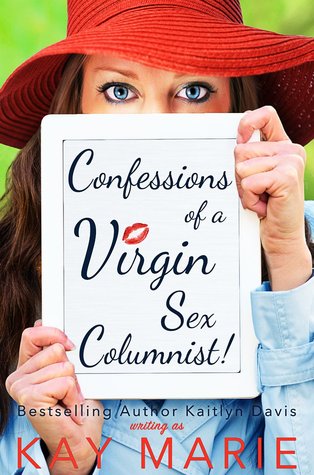 ebook received via NetGalley in exchange for an honest review
Release Date: May 18th 2015
Publisher: Self-published
Description:
My name is Skylar Quinn. I just moved to New York with my best friend Bridget, and I have a confession. Well, more than one. Okay, quite a few really. Fine, here goes!
Confession #1: I'm a sex columnist. Hold on, that's not really the confession. You see, I'm sort of a virgin...sex columnist.
Confession #2: I'm kind of in love with Bridget's older brother, Oliver. No, I was. No, I am. Wait, was? Am? Crap.
Confession #3: I've been avoiding Oliver for four years. Or I was until today, because he just moved in. Yes, you read that correctly. He's my new roommate. So that night we've both been pretending never happened, well, we might not be able to keep it a secret any longer.
And trust me, this is only the beginning.
My Opinion
This was an easy, enjoyable read. I wasn't sure what to expect, but it was a great book I really liked.
Confessions of a Virgin Sex Columnist put a smile on my face from the first chapter. It brightened what had been a crappy day and I enjoyed the humour in it. It thought the relationship between Ollie and Skylar was great--the teasing especially. I love how they interacted and although their relationship takes a while to develop, I didn't mind. The characters were easy to like and their interactions believable. The were easy to connect to and feel for.
Saying that, I wasn't always sure about Skylar, especially in scenes with Patrick. At times it felt like she was playing a game because the attraction with Ollie was obvious. That's only a small complaint.
Overall this was a great read. I really enjoyed it and can't wait to read the next one since it left on a cliff hanger!! I'd definitely recommend it if you're looking for a humorous, light-hearted romance. It made my day better!