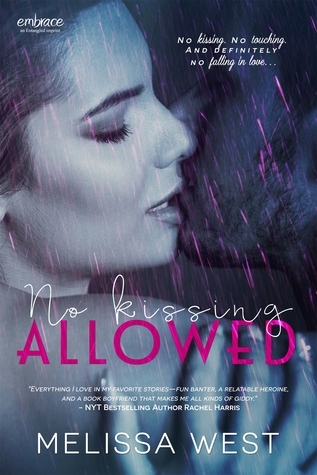 eARC received via NetGalley in exchange for an honest review
Release Date: July 28th 2015
Publisher: Entangled Embrace
Description:
No kissing. No touching. And definitely no falling in love...
Armed with her besties, an embarrassing number of shots, and her list of 10 Wild Things To Do Before Adulthood, recent grad Cameron Lawson is partying it up before she starts her dream job at New York's biggest ad agency. Her last task? Hook up with a random guy. And while it's so not her style, the super-sexy guy sitting next to her is definitely game. No names. No details.
At least, that was the plan.
On her first day of work, Cameron discovers her hook-up is none other than Aidan Truitt—her new boss's boss. Talk about failing the "no fraternizing with coworkers" policy on an epic level. Especially when Aidan makes it clear their one night was only the beginning. Falling for him could cost her everything, but sometimes the only way to get what you want is by breaking a few rules...
My Opinion
I enjoyed this book. It was an easy, laid-back read that kept me entertained with its sweet story line.
Right from the start this book has my attention. Cameron is looking to let go for one night and it leads her to Aidan. Things then get interesting when she finds out he's her boss at her new job. I enjoy forbidden romances, I like the secrecy and danger element of being discovered and I think that side of things was created well in No Kissing Allowed.
As well as that, Aidan's commitment issues added another dimension they had to overcome. I felt for him and his views of himself, but I thought his growth was believable and steady. I grew to like him more and more as the story developed and by the end I didn't want to stop reading.
Which leads me to the only issue I have--and it's not really an issue, just a wish. I really wanted this book to be longer. It was a short read but I loved the author's style and it was so easy to get lost in. I wanted more from the characters who could make me smile and I didn't want it to end.
Overall, a great read. It's easy, quick, and one of those books that's perfect for a lazy weekend.