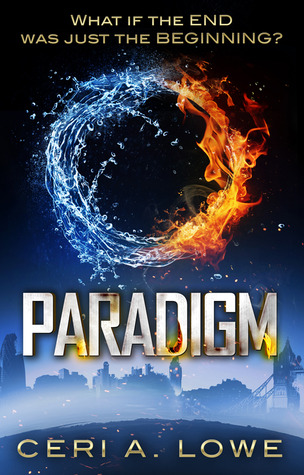 eARC received via NetGalley in exchange for an honest review
Release Date: June 13th 2014
Publisher: Bookouture
Description:
What if the end of the world was just the beginning?
Alice Davenport awakens from a fever to find her mother gone and the city she lives in ravaged by storms – with few survivors.
When Alice is finally rescued, she is taken to a huge underground bunker owned by the mysterious Paradigm Industries. As the storms worsen, the hatches close.
87 years later, amidst the ruins of London, the survivors of the Storms have reinvented society. The Model maintains a perfect balance – with inhabitants routinely frozen until they are needed by the Industry.
Fifteen-year-old Carter Warren knows his time has come. Awoken from the catacombs as a contender for the role of Controller General, it is his destiny to succeed – where his parents failed.
But Carter soon discovers that the world has changed, in ways that make him begin to question everything that he believes in. As Carter is forced to fight for those he loves and even for his life, it seems that the key to the future lies in the secrets of the past...
My Opinion
I really wanted to like this book and I gave it until 60% however, I'm not going to be able to finish Paradigm unfortunately. For me the start was really slow and it didn't engage me at all. I decided to give the book a chance with the hope of it getting better but all I did was get more and more confused. I struggled to picture the world the author created and the characters weren't easy to relate to for me as the whole freezing, unfreezing, time difference etc just didn't make the writing easy to follow. There were some sections that were better than others (I did come to enjoy Carters section a little more) so I thought the book would pick up. However, it seemed as if the author struggled to write some sections more than others and it became evident in the pacing and energy of the book. I really didn't like the Alice sections.
I don't like not finishing books but I just don't see how I can continue with this one because in all honesty I'm not really sure what was going on and the relationships weren't there for me to connect with it. It didn't hook me and I tried flicking to the end with the hope of some action but when I'm skimming pages at 45% it's generally not a good sign so I'm going to have to admit defeat with Paradigm.