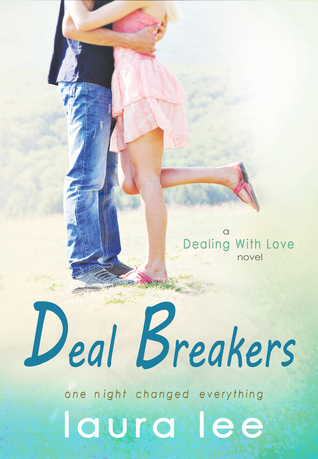 eARC received via NetGalley in exchange for an honest review
Release Date: September 1st 2015
Publisher: LAN Fiction LLC
Description:
How were they supposed to know that one night would change everything?
Devyn has life all mapped out. She just needs to accomplish one more thing before graduating college and becoming a full-fledged adult—lose her virginity. And who better to assist her than her best friend, Riley?
Riley is the self-proclaimed king of fling. His college years have been filled with meaningless hookups until the one night that ruined him for all other women. The one night he spends with his best friend, Devyn. Right before he screws it all up.
Balls to the wall, baby!
Now five years later, Riley is determined to atone for his mistakes and prove that he can be the man that Devyn deserves. Little does he know that Devyn's been keeping a secret from him all these years. A big secret. Now he has to figure out how to win back the only girl he's ever loved while navigating the pitfalls of her unexpected revelation.
Deal Breakers is filled with lots of laughs, a sexy romance, and an overflowing swear jar.
My Opinion
I haven't read anything by this author before. However, I decided to take a chance on it when I saw it up on NetGalley. It sounded like a sweet, summery read I wanted to jump into straight away, yet I've had to put off reading it until nearer the release date.
That basically sums the book up perfectly. It's a fast-paced, sweet read I couldn't help but get lost in. I kept telling myself one more chapter before work then ended up finishing the whole thing in one go. It is a short read, but I liked how the author have us hints into every year of college before diving into five years down the line.
I will admit at the start I wasn't sure about the constant time jumps. However, by the end I think it worked well. It meant when Riley and Devyn start interacting once more I did feel that old spark reigniting.
I was also surprised that this book did draw slight emotions from me. I felt bad for Jackson even if I rooted for Riley. Sure, their story is predictable and filled with quite a few tropes, but it's cute and I'm glad the author focused on positive attitudes. This books could have been very different had it focused on anger and guilt over the past and I'm glad it stayed away. It made this a light-hearted read that was enjoyable and kept a smile on my face.
Overall, a great read and I'll definitely be looking out for Brody's and Drew's books. If you want a light-hearted read to chill out with during the end of summer, you may want to check this out.