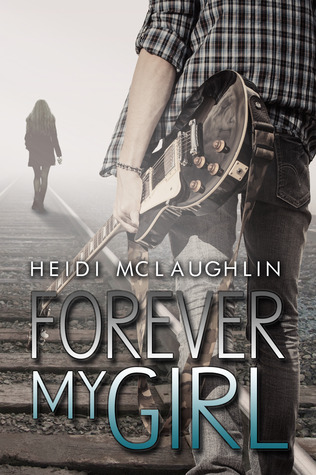 ebook downloaded for free via Amazon
Release Date: December 27th 2012
Description:
I was never supposed to be a rock star. I had my life all planned out for me. Play football in college. Go to the NFL. Marry my high school sweetheart and live happily ever after.
I broke both our hearts that day when I told her I was leaving. I was young. I made the right decision for me, but the wrong decision for us. I've poured my soul into my music, but I've never forgotten her. Her smell, her smile.
And now I'm going back.
After ten years.
I hope I can explain that after all this time.
I still want her to be my forever girl.

My Opinion
I have no idea why I haven't read this sooner. It isn't the the first book by this author for me, but it was the first I bought. It's been sat on my Kindle for ages and when the time came that I wanted to start it, I had no Internet to get it out of my cloud!
Anyway, finally I have the Internet back and I downloaded this from the Cloud immediately. I didn't expect to read it in one sitting, but that's what I did.
Forever My Girl whisked me away to Beaumont for a few hours and absorbed me in Heidi's world so much I forgot about my cold. It's a sweet, heartwarming romance that is just a story that makes you want to curl up and not put it down because it puts a smile on your face. The whole story is simple and easy. It flows well and ... well it just made me feel good. Liam definitely wasn't the bad boy rock star I was expecting and I loved him around Noah.
The only slight negative is I felt Nick faded out too suddenly. I felt the break up wasn't that clear, but it's minor in the scheme of the book.
Overall, I really enjoyed this and I'll be looking forward to book two, which I won't allow to sit unread for so long.