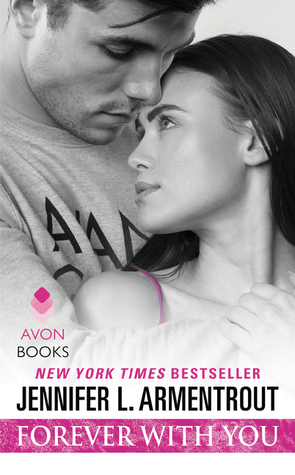 Paperback purchased by myself
Release Date: September 29th 2015
Publisher: Avon Books
Description:
In the irresistibly sexy series from #1 New York Times bestselling author Jennifer L. Armentrout, two free spirits find their lives changed by a one-night stand…
Some things you just believe in, even if you've never experienced them. For Stephanie, that list includes love. It's out there. Somewhere. Eventually. Meanwhile she's got her job at the mixed martial arts training center and hot flings with gorgeous, temporary guys like Nick. Then a secret brings them closer, opening Steph's eyes to a future she never knew she wanted—until tragedy rips it away.
Nick's self-assured surface shields a past no one needs to know about. His mind-blowing connection with Steph changes all that. As fast as he's knocking down the walls that have kept him commitment-free, she's building them up again, determined to keep the hurt—and Nick—out. But he can't walk away. Not when she's the only one who's ever made him wish for forever . . .
My Opinion
Like always with Jennifer L Armentrout books I fell in love again as I read Forever With You. Her books are always moving and enjoyable and I can't get enough of this series.
Whilst Forever With You isn't my favourite of the series since it was a little predictable and I didn't feel as much happened, I fell in love with Nick. He manned up when it counted and for that I respected him. It also helped he's incredibly sweet to Stephanie.
Overall another enjoyable read. It didn't move me as much as previous books, but it engaged me and if you love this author you won't be disappointed.