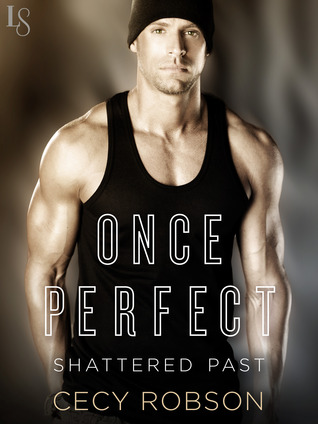 eARC received via NetGalley in exchange for an honest review
Release Date: Random House (Loveswept)
Publisher: October 7th 2014
Description:
His life was never easy. Hers wasn't supposed to be this hard. They come from different worlds, but fate lures them together in a way neither expected in Cecy Robson's raw, steamy New Adult debut—perfect for fans of Monica Murphy and J. Lynn.
Evelyn Preston's future once looked perfect—until her wealthy father was caught in an embezzlement scandal and took his own life. Alone and struggling to pay her college tuition and bills, Evelyn finds a job as a waitress at the ultra-hip nightclub Excess, where she used to have more in common with the privileged private-school clientele than her fellow staff members. But something attracts her to the sexy six-foot-four bouncer and underground MMA fighter Mateo Tres Santos. Although they've led different lives, their troubled pasts bonds them in both survival and love.
Mateo is ex-army who wound up in prison for assaulting the man who harmed his sister. Now he's feeling the same protective impulse for this petite blond waitress. When Evelyn experiences a panic attack at the club, Mateo comes to her rescue. And when Mateo is wounded shielding her from a brawl, Evelyn returns the favor and comes to his aid.
As their attraction intensifies, Mateo is determined to find out what nightmares are lurking in Evelyn's past—even if that means tackling his own to save her.
My Opinion

Initially I wasn't going to read this book. When I saw it on NetGalley it didn't really capture my interest, however when I got an email invitation with more information, I was intrigued. I didn't know this book had fighters in, so once I saw that I downloaded it straight away. So thanks to Random House for the invite that made me give this a second thought!

Once Perfect was partly what I was expecting, but on the other had was quite different. There were a lot more struggles and issues involved with all the characters than I anticipated, and a lot of them of them were hard hitting. Parts of this book were by no means an easy thing to read, but throughout the entire thing you felt for Evie and Mateo. Their relationship was a solid force in the book and I liked that Mateo wasn't a jerk for once. Despite being this fighter and bouncer, he had a soft and tender side around Evie. From the start he was this caring guy who looked after her and that only grew as they got to know each other and his sisters became involved.

I will admit that I didn't really like the cultural aspects, but that's because I disagreed with the values they stood for. It added a level of coldness to the family aspect and it made me want the characters to break free. I don't know how accurate the rules were, not being aware of the culture, but that's just a personal opinion. I don't think it should matter who the person is if their an abuser, and I wanted Mateo to fight the rules harder and earlier.

While I liked the overall story and thought it was well paced throughout most of the book, I did feel the ending was a little rushed. There's this sudden twist that comes from nowhere and then just as quickly it's resolved. Then it skips ahead a few months and skips loads of detail on how the characters got to that stage. I enjoyed the book the whole way through, loved the characters, and found it to be a captivating read, but for me the ending let it down. I'm glad there's a HEA, but it was rushed, which is why I bumped the rating down.

Overall though, this was a good book. It wasn't always the easiest read but I thought the author dealt with the issues well. I liked the relationship and the characters were great. I'd definitely recommend this.