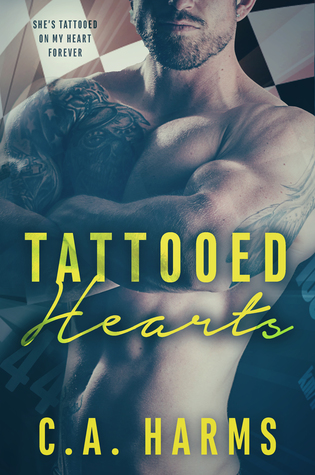 ebook purchased by myself.
Release Date: December 13th 2016
Publisher: Self-published
Description:
Permanent
An indefinite, everlasting and imperishable stamp.
Like a tattoo
One that would forever be with you to remind you of a single moment in time, or a person that touched you in some way.
That was exactly what Jenny was to Sean.
And no matter how hard he tried, he could never forget the one girl who would forever have his heart.
A lifetime of friendship, shattered by one irreversible mistake.
A choice that Jenny would forever regret, but only because it pushed away the one person she truly loved.
A love so deep that they felt as if they were one.
Years passed, and still that love remained deep…stamped with an unfading ink.
When their paths cross after six years of longing, they are faced with a choice.
Forget the past and let go of the heartache…giving in to the temptation that was always there.
Or continue to torture themselves by avoiding what was always meant to be.
Tattooed Hearts of endless love…
Will it be enough or will the memories of their past create an unbreakable wedge between them.

My Opinion
This is definitely one of the better CA Harms books I've read. It held me from start to finish and I loved the driver aspect.
Tattooed Hearts is an emotional, but in general, a sweet second chance love story. Sean and Jenny are childhood friends who never got the chance to be more before they fell out of contact. This book is about their story six years later as they find each other again and begin to connect.
Sean was an all-round good guy. He was sweet, caring, protective, and just loveable. Maybe he was a little too perfect, but I couldn't help but like him. The fact he was a racer had me from the first time I saw the cover too.
As for Jenny she'd had her ups and downs in he life--more downs--but she put on a brave face for her son. I sympathised with her and rooted for her and Sean.
Overall, this is one of my favourite reads by this author. It's a standalone romance so I'd definitely say check it out.