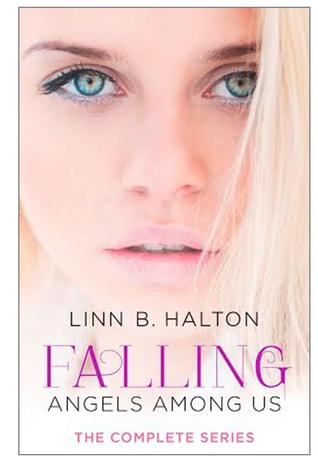 eARC received for the tour in exchange for an honest review
Release Date: October 9th 2014
Publisher: Harper Impulse
Description:
Ceri thinks she sees angels … everywhere. She struggles to keep separate what feels like two very different sides to her life. As a manager in an advertising company she's been working with the gorgeous Alex for two years. The have a friendship based upon the image she portrays whilst she's at work and it helps to keep her sane. One mad, crazy night spent sharing their secrets and a lot of wine result in them ending up in bed together and their relationship changes. When Alex explains that the reason he doesn't date is because someone broke his heart, how can Ceri admit that she feels a deep connection to him?
Ceri knows she's different. What she doesn't fully appreciate, is that her task in life is to correct a series of incidents that affect some of the people's lives with whom she comes into contact. She's simply putting right little errors that could ripple outwards and change the course of their destiny. When she finds herself getting pulled into things that happen around her, how can she prove that she really has made a difference? Is it all in her head?
She's alone for a reason; she's not meant to fall in love in her earthly life. Alex is supposed to cross paths with her and help Ceri during a phase where she begins to question the signs she's being given. It's meant to be a turning point for them both—but in opposite directions. They are destined to travel very different paths … but Ceri doesn't know that and neither does Alex …
This is the complete Angels Among Us Series. It contains bonus chapters taking the series beyond 'The End' of the first three novellas (Falling, Forbidden and Forever)
My Opinion
This series has me stumped, and I'm not sure what to make of it as a whole, so sorry if this review seems a bit disjointed. I was confused by the ending of the third novella, but the bonus content in this complete set confused me even more. I think overall I liked the story and the concept. The books get better as they progress, both within the books and as you read the next one, and I did find myself connecting with the characters more as they went on. However, I'm still not sure about the jumpy writing style. I have quite a few questions left unanswered and I'm not really sure what went on anymore. At the end of the third it made sense, even of I didn't like the ending, but the extra content kind of flipped all of that and then flipped it again and I can't work it out. Anyway, rather than say any more, here are my individual reviews that I wrote as I read the novellas. Overall I give the series a 3.5.
Falling:
I wanted to read this a while ago but after having some issues with NetGalley and files downloading, I missed the chance as it was archived before everything got sorted out. However, when I saw that it's been complied into one book and going on a blog tour, I couldn't resist taking part.

Falling has drawn mixed emotions from me. It's a short, fast-paced read that had an interesting concept but I didn't really connect with it until the end. I felt the start was a bit all over the place and besides jumping here and there, there wasn't that much description. I felt I was told a lot of things--especially emotions--and I did find it hard to stick with. However, things did get more interesting towards the end and the cliff hanger has intrigued me. I won't say any more as I don't want to give anything away with this short read but I'm hoping there will be more romance at some point.

I'm not sure what's install for Ceri, but I'll be reading and reviewing all books soon in time for my tour stop.
3
Forbidden:
I enjoyed this more than the first novella in this series. The relationship was more of a focal point and we got to know the characters better, especially Alex who has some secrets come to light. For me things took a while to get started but like book 1, they get better as you read on and leave you wanting more with a cliff hanger.

If there is one thing I'd say is that I would like a bit more speech to be able to connect with the characters better. There are a lot of thoughts and inner narrations in these novellas and I do feel a little distant like I don't really know Ceri or Alex. For me speech also helps moves things along quickly.

Anyway, on to the third, because the ending was just mean. I need to know what happens with Alex!
3.5
Forever:
This was definitely the best novella in this series. It had more of a continuous plot and a lot more speech, which helped me actually feel for the characters. Forever picks up where Forbidden left off and jumps straight into the drama. I found it most fast-paced than the others and the emotions were more engaging. It's still a little jumpy in places and things happen suddenly, but I definitely enjoyed it more, even if the ending wasn't to my taste. It's clear the author did her research with the spiritual side of this book.
4



About the Author



Linn B Halton lives in the small village of Lydbrook, Gloucestershire in the UK, but was born in Bristol. She resides there with her husband and cat with 'catitude'- Mr Tiggs.

Linn began writing in March 2009 and her debut novel was published in February 2011. In a recent interview Linn was asked about genres:

"From a very young age I knew romantic fiction was always going to be my genre. I am, and will always be, madly in love with love! Whether that's love of life, a partner, or the things I'm passionate about.

My stories are about love, life and real relationships - but romance is always the one thing that holds each story together. Often there's a light, psychic touch and I never dreamed I would write drawing upon my personal psychic experiences. But as my interest and understanding has grown in the subject, it is now such a part of my life it finds its way into my fictional tales. However, what is heartening is that most of my experiences have been uplifting and it's wonderful to know loved ones are around me always. I hope it will make readers stop and wonder 'What if?'

The result is that I get a lot of mail from readers who have had similar experiences and some are sharing theirs for the first time with me. I always feel that's something rather special and for which I'm very grateful."

Love, life and beyond... but it's ALWAYS about the romance!

Linn is published by HarperImpulse and Sapphire Star Publishing.
Linn is the editor of Loveahappyending Lifestyle emagazine.


Website: (linnbhalton.co.uk)Twitter: @LinnBHaltonFacebook: Author Linn B HaltonBookshelf: http://viewauthor.at/LinnBHalton
Giveaway


1st - prize a copy of The Restaurant @ The Mill and ecopies of Falling: Angels Among Us The Complete Series and Touched by The Light.

2nd Prize - 3 winners can choose which book they want from any of Linn's ebooks.
a Rafflecopter giveaway