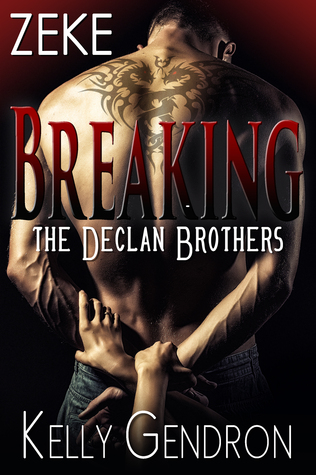 eARC received via NetGalley in exchange for an honest review
Release Date: January 22nd 2016
Publisher: Self-published
Description:
"Some guys call, some date, and some guys, they might even get married. But, sweetheart, I ain't any of those guys..." ~ Zeke Declan
Every girl in Galveston County knows about Zeke Declan's rules and has agreed to them or is considering them.
Rule #1 Don't call him. He'll call you.
Rule #2 He doesn't date.
Rule #3 No sleepovers.
Rule #4 Absolutely, no virgins.
When a couple friends talk me into going back to their hometown in the Bayou for the summer and challenge me to break "the best damn lay in Galveston County" along with every single one of his ridiculous rules, I'm confident that I can get the job done. I'm no stranger to men. I have five older brothers. I'm a teacher and I'm used to being around rebellious teenagers. However, Zeke Declan is definitely not someone that I could have prepared for. He's not a testosterone-fueled, immature boy. He's a confident, arousing, playful, and mind-melting man. But, behind that sexy charming smile, I know he's hiding a secret. And, in order to break him, I'm going to need to find out what it is...
My Opinion
I've enjoyed this series because each book is a quick easy read with a little bit of romance. The concept across all three books on breaking the Declan brothers was intriguing to watch unfold and I was looking forward to Zeke's book and seeing how Lurlene broke his rules.
Whilst this was once again an easy read, I did find myself wishing there was more new story. It was short as it was and then the author did repeat book 1 and 2 info in it a lot. I felt a little let down as I wanted more Zeke.
The relationship also developed very fast in this. That's not necessarily a bad thing. These books are short and to the point. It made them good to relax with for an hour.
Overall it was enjoyable. I don't think it's my favourite of the series, but it kept me entertained.