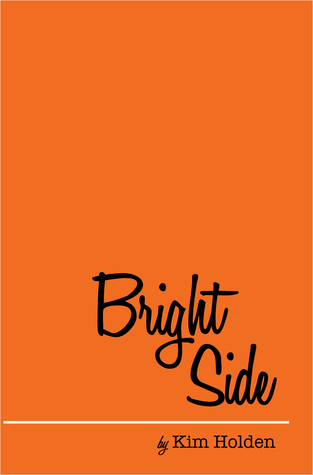 ebook purchased by myself
Release Date: July 4th 2014
Publisher: Self-published
Description:
Secrets.
Everyone has one.
Some are bigger than others.
And when secrets are revealed,
Some will heal you ...
And some will end you.
Kate Sedgwick's life has been anything but typical. She's endured hardship and tragedy, but throughout it all she remains happy and optimistic (there's a reason her best friend Gus calls her Bright Side). Kate is strong-willed, funny, smart, and musically gifted. She's also never believed in love. So when Kate leaves San Diego to attend college in the small town of Grant, Minnesota, the last thing she expects is to fall in love with Keller Banks.
They both feel it.
But they each have a reason to fight it.
They each have a secret.
And when secrets are revealed,
Some will heal you …
And some will end you.
My Opinion
I'm going to be honest, if I wasn't attending a signing this author is going to in the next few months, I would not have picked up this book. I would have glanced over it for the cover alone--yes I'm guilty of judging a book by its cover. Even when I saw the author was attending the signing, I wasn't too keen on reading it. Then everyone in the signing group started raving about it so I thought I'd give it a go.
Bright Side was a touching read about living in the moment and making the most of life. It had a good message in it, and a likeable cast who drew you in. Kate really was the glue that held everything together. It was easy to feel not only the love she gave out, but also the love she received in return. As Gus' nickname for her suggests, she really did look on the bright side of things and it was a nice change from characters who tend to look down on things.
However, unfortunately, I did get to the end feeling let down. This isn't the book's fault, more mine I think. As you know, it takes a lot for me to cry at a book and Bright Side was sold to me as a heartbreaking read that would have me sobbing. For me, I think it was bigged up. It was definitely moving, and I can see why other people cried. Personally, though I found it predictable and I went in expecting more than I probably should have.
That's not to say it wasn't a good read. It is.
It's touching, moving, makes you think, and pulls you into the author's world.
Overall, Bright Side is a good read. I went in expecting too much, but that doesn't mean it won't pull on your heartstrings if you give it a go.