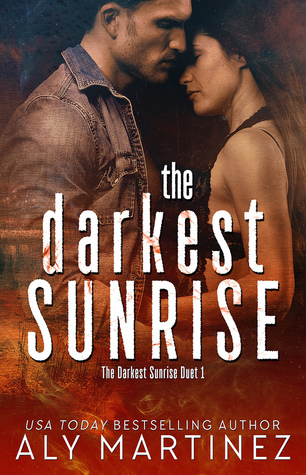 eARC received via InkSlinger PR in exchange for an honest review
Release Date: July 13th 2017
Publisher: Self-published
Description:
Sticks and stones will break my bones, but words will never harm me.
Whoever coined that phrase is a bald-faced liar. Words are often the sharpest weapon of all, triggering some of the most powerful emotions a human can experience.
"You're pregnant."
"It's a boy."
"Your son needs a heart transplant."
Sticks and stones will break my bones, but words will never harm me.
Lies.
Syllables and letters may not be tangible, but they can still destroy your entire life faster than a bullet from a gun.
Two words—that was all it took to extinguish the sun from my sky.
"He's gone."
For ten years, the darkness consumed me.
In the end, it was four deep, gravelly words that gave me hope of another sunrise.
"Hi. I'm Porter Reese."
My Opinion
This author can be a bit hit or miss for me. I found her via a book signing and started with The Fall Up. If you saw my review for this book, I enjoyed it, but didn't love it. However, after seeing the buzz about her Retrieval duet, I gave her another chance, picked up those books, and absolutely loved them. For that reason, I decided to take a chance on this duet and I'm so glad I did.

I requested The Darkest Sunrise, but wasn't sure what I was getting into. What I got was an emotional read about two sets of people struggling to piece themselves back together after horrible events. Through their pain and darkness, they find each other and help each other through the tough time.

Martinez's writing in the book is beautiful. Everything flows, it kept me hooked, and I finished this book much too quickly. It reminded me of her Retrieval series in structure, so if you're a fan of that definitely check this out. It had the same tone and amount of emotion.

What I really loved though was the humour brought to this book. While it is a sad, intense, and emotional read, the author did a great job of injecting lighter scenes that balanced out the bad. It made the characters more likeable and developed the connection between them.

Overall, this is definitely one of the better books by this author. I would highly recommend it and I can't wait to conclude the duet in book 2.
4
THE DARKEST SUNRISE by Aly Martinez is LIVE and you can read it for FREE on KindleUnlimited!
AUTHOR BIO:
Originally from Savannah, Georgia, USA Today bestselling author Aly Martinez now lives in South Carolina with her four young children.
Never one to take herself too seriously, she enjoys cheap wine, mystery leggings, and baked feta. It should be known, however, that she hates pizza and ice cream, almost as much as writing her bio in the third person.
She passes what little free time she has reading anything and everything she can get her hands on, preferably with a super-sized tumbler of wine by her side.
AUTHOR LINKS: