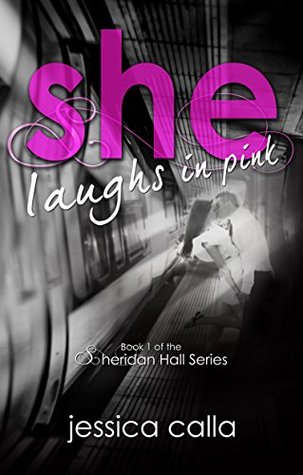 eARC received via NetGalley in exchange for an honest review
Release Date: May 17th 2016
Publisher: BookFish Books LLC
Description:
Four years after her twin is murdered, Juliet Anderson still struggles with guilt, her parents, and her relationships. Two things keep her from falling into a deep, dark place—dancing and her best friend, Ben. So when Ben decides to play football for New Jersey University, Juliet doesn't hesitate. She follows. Finally away from her past, there is nothing to stand in the way. Juliet will win Ben's heart.
Then she meets Ben's roommate, Chase.
On probation and hell-bent on adhering to a "new life plan," aspiring artist Chase leaves his New York City home for New Jersey University and meets Juliet before even stepping foot on campus. For him, their connection is instant. She's the most vibrant girl he's ever seen. Her colors explode on his canvas, and he's never been more inspired in his life.
Too bad she's madly in love with his seemingly perfect, good guy roommate.
My Opinion

This is a first read for me with this author, but I will admit it was a gamble. The cover was pretty, but the blurb didn't completely pull me in. It interested me, I just wasn't completely won over. Despite that, I decided to give it a chance.

In general it was an okay read. There were some unexpected twists and turns I didn't see coming, and it did hold my attention the whole way through. I wouldn't say I really connected with it or the characters though.

I think this is mostly down to the situations. Juliet is really wishy-washy. She could never make up her mind and I did get bored of the flitting between the two guys. She also lost my respect for how she treated Ben. I just didn't find her very likeable. Chase was a bit more likeable, but once again I didn't think he was strong enough, it felt like there was something missing.

As for the story, there is a lot of detail. The characters have a vast back story that's added to present events and they do keep you reading. I did wish it was cut down a bit though. I felt things between Chase and Juliet became repetitive at times and could have been sped up. I kept waiting for a spark which never materialised so it felt a bit slow for me. Moreover, the slight paranormal element of seeing colours was a bit strange. I didn't fully understand the purpose for it, or how it was possible. I think that needed to be developed more rather than some of the repetitive scenes.

Overall She Laughs in Pink was an all right read. Like I said, I knew it was a gamble when I requested it, but I'm glad I gave it a shot.