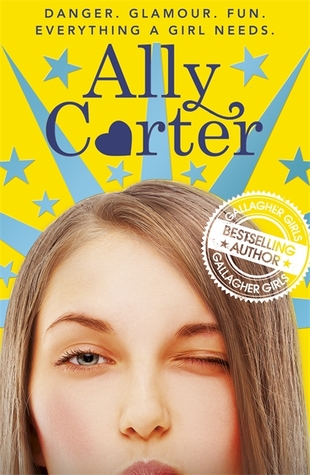 eARC received via NetGalley in exchange for an honest review
Release Date: January 14th 2016
Publisher: Orchard Books
Description:
The second thrilling book in the EMBASSY ROW series.

Grace thought finding her mother's killer would bring her peace. But the truth has only made her a target. on Embassy Row, trust is a luxury. Death is a very real threat. And a girl like Grace should be very careful about which secrets she brings to light...
My Opinion
Lately this author's work has been splitting my opinion. I've followed her books for a long time, and I really can't figure out why I'm so torn.
The thing with this series I'm finding is that I like the end, but I dislike getting there. The start/middle of this book seemed to drag for me and I just wanted to get to the twist at the end. That's the reason I stuck with it. The author doesn't fail to deliver an intriguing ending that makes you want to read on.
I think the main reason I'm struggling to get through this author's work lately is the age of the characters. I'm quite a bit older from when I first picked up and Aly Carter book, and maybe that's why not enjoying them as much because my tastes have changed and I need more depth of emotion from characters. I find it hard to connect with younger characters.
Overall this was a case of I stuck with it out of loyalty to the author. I knew she'd deliver the ending I was after but I don't know if it was worth it. I think I wanted to like it more than I did. That's not to say this is a bad read, like I said, I think it's my age so this may work for you completely so if you like this author definitely give it a go.